At Sedlescombe Church of England Primary School the children are taught phonics using the validated Government scheme Super Sonic Phonic Friends.
All children in Reception, Year 1 and 2 have a daily timetabled phonics lesson to support them in learning to read. The children begin their phonics lessons as soon as they start school in Reception, first exploring rhyme and environmental sounds, then quickly moving onto learn phase 2 and 3.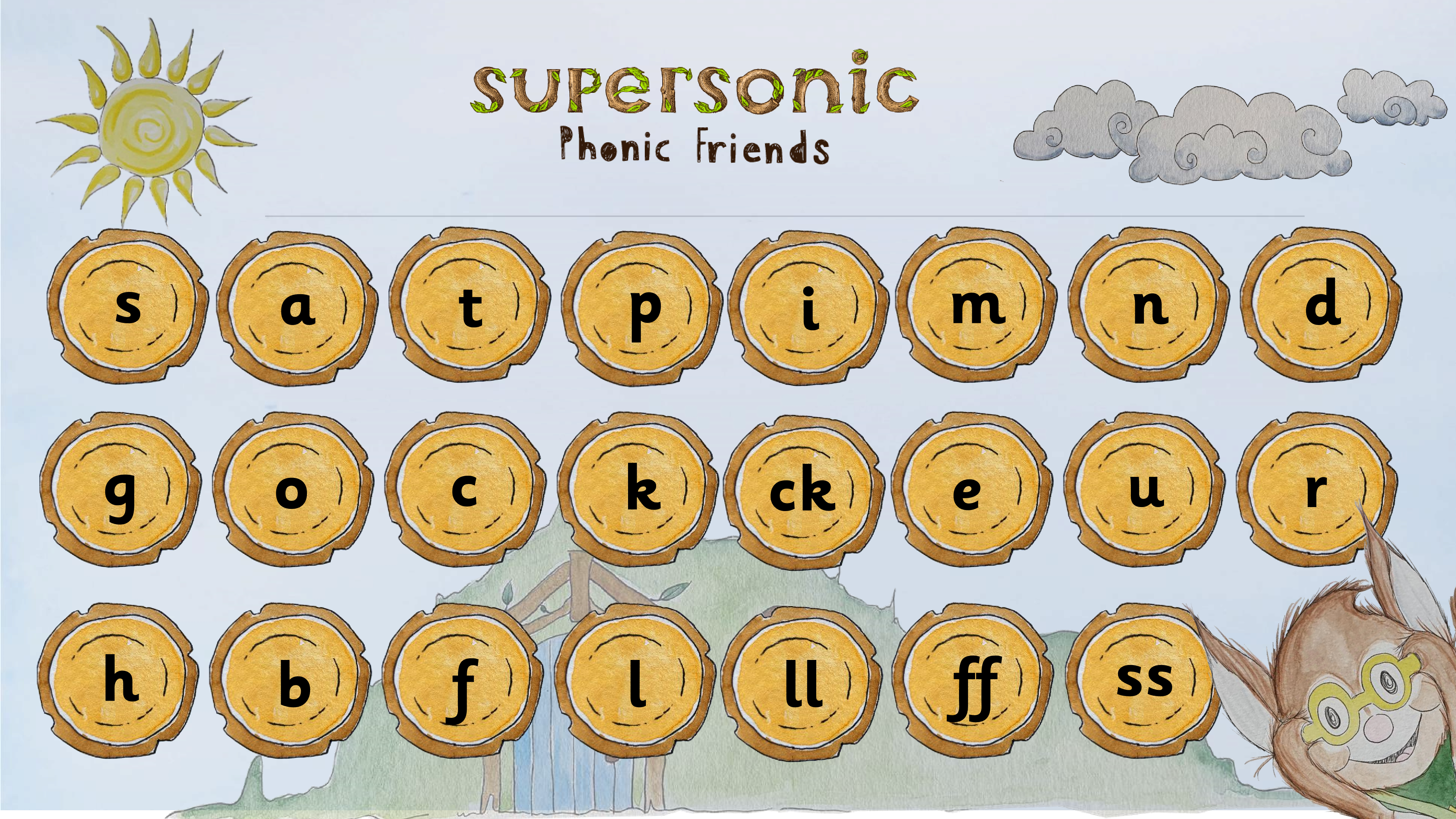 In Year 1 the children breifly recap phase 3 and swiftly move onto phases 4 and 5. At the end of Year 1 all children have their phonic knowledge assessed using a statutory phonics screening check. Parents and carers are informed as to whether their child has met the required standard in their end of Year 1 school report. Year 2 move on to phase 6 learning different spelling rules. Any children who have not met the required standard in the year 1 phonics screen, will be assessed again at the end of Year 2 and will continue to work  in small groups or individually, on their phase 5 phonic skills throughout Year 2 to support them in reaching the required standard.
The children are regularly assessed both during lessons and more formally each term so progress can be tracked and catch up intervention groups implimented if gaps are identified.
What is phonics?
Phonics is all about sounds and the way in which we teach children how to read and write. There are 44 sounds in the English language, which are put together to form words. Some sounds are represented by one letter, like 't', and some by two or more, like the digraph 'sh' in ship and the trigraph 'air' in chair.
Children are taught the sounds first, then how to match them to letters, and finally how to use the letter sounds for reading and spelling. Synthetic phonics refers to 'synthesising', or blending, the sounds to read words. It's based on the idea that children should sound out unknown words and not rely on their context to be able to read them.
More information can be found by downloading the Phonics Leaflet for parents at the side of this page and by looking at the link to the Reading Workshop for Parents.
Supersonic Phonic Friends Parent Workshop 2021 (1)
To learn how to say the sounds please click on the video link below.
---
The Teaching of Whole-Class Guided Reading
At Sedlescombe, we believe that comprehension is a complex process where knowledge matters. Processing said knowledge and the text activates comprehension. We aim to link the knowledge and processes together using general cognitive resources which underpins the majority of the learning.
Reading comprehension is an 'orchestrated product' of the 3 factors set out above which helps readers to produce a mental model of the text. Through our Guided Reading approach, we aim for children to interact with a range of texts and genres, which increase in their complexity across the primary phase. This prepares pupils to ultimately read more complex texts and to 'read and appreciate the depth and power of the English literary heritage' within and beyond the primary phase.
We support children to construct a mental representation of the situation being described in the text. Our approach develops skilled readers who can create a rich mental representation of the written text that goes beyond simply what is written on the page or what they see on a screen.
Types of Knowledge:
The children need 3 different types of knowledge to be able to comprehend a text:
1. Orthographic (being able to read a word)
2. Linguistic (lexical and syntactic)
3. General Background Knowledge
We support children to combine their knowledge of words and their meanings with the syntactic roles those words play when they form phrases or sentences. We enable readers to then connect knowledge drawn explicitly or inferentially from these phrases and sentences with relevant background knowledge to form a deep understanding of the text.
However, knowledge alone is not enough and skilled readers apply knowledge using specific processes when they read and comprehend something.
Types of Processes:
We believe that three processes are required to activate knowledge in the right ways when reading.
1. Meaning activation
Word knowledge is not black and white. We may know the meaning of a word but be unable to activate the right meaning for the context.
2. Inference Generation
Inferring information from a text is the primary function of comprehension. If a child's working memory is overloaded due to having inadequate knowledge, they can struggle with their inferential ability.
3. Comprehension Monitoring
It is important for a reader to think critically about their own understanding as they go. When reading a text, they need to be asking themselves questions such as: Am I understanding this? Should I go back and re-read this section? Is this word important to focus on in more detail?
Our lessons are designed to ensure that coupled with the knowledge needed to comprehend texts, children practice the different processes when interacting with rich texts.
General Cognitive Resources:
Linguistic resources are important, as is the ability of a child to construct a situational model. Supporting these things in reading comprehension are the general "executive functions" that support a lot of learning. Executive functions are the cognitive process that allow people to plan, organise, control and regulate resources to achieve a goal.
1. Explicit Instruction
Explicitly teaching students strategies to actively engage with text is an effective approach. This 'strategy instruction' (teaching students generalisable strategies) has scalability benefits for students who can apply strategies learnt in one context to new texts that they encounter.
2. Teaching Vocabulary
Vocabulary instruction significantly improves student comprehension of the text. Explicit instruction of the key words children will encounter in a text will have a significant impact on how easily they can comprehend that text. As well as this, children can be taught the 'root words' of language. This can help them to understand new words they encounter rather than just passages containing the specific words they were taught.
3. Teaching Inference
Teacher modelling of inference is key to supporting children to generate their own inferences. Language is surrounded by a cloud of taken-for-granted, unspoken knowledge so focused and time-limited instruction related to inferences can increase comprehension for primary pupils.
Sedlescombe School Lessons:
Children from Year 1 to Year 6, take part in a weekly whole class Guided Reading sessions that focus around a theme that differs to their current topic. This allows children to access a broad range of different topics which helps to develop general knowledge over time. Texts are linked to the themes and their complexity increases year upon year. There are different factors which affect the text and comprehension complexity for the children such as:
-Linguistic Features
-Textual references to concepts and objects
-Cohesion in the ideas explored and the language used to articulate them
-Levels of meaning
-Text structure
-Style of narrator
-Allusions, cultural references and intertextuality
Our lessons are varied and engaging, rather than formulaic. They ensure that pupils are developing a range of skills of response and they allow pupils always to be real readers, interacting meaningfully with texts, constructing rich mental models.
Pupils are immersed in rich children's literature, either through text or film, and they are able to improve their speaking and listening skills as well as their skills of comprehension. Pupils are not grouped by ability and all children take part in the session.
We believe that successful whole-class reading lessons, are designed around the balancing of whole class talk, pair or group talk and individual thinking time. It then relies on the successful use of follow-up questioning to guide pupils' understanding – to generate the sort of authentic dialogue in the classroom which develops real depth in pupils' responses and thinking.
The planning and teaching of Whole-Class Guided Reading centers around the following approach:
1. Prepare
2. Read
3. React
4. Explore
5. Processing own responses
Prepare, Read and React:
The teacher selects a rich piece of children's literature (mainly text but sometimes film), that will challenge all the pupils in the class. Each written text should be at an appropriate complexity level. There is no specific learning objective for the lesson as reading comprehension is not a linear process; knowledge, processes and general cognitive resources are interwoven to support the development of children's progression in comprehension. All children have access to the same activities and levels of questioning. However, scaffolding and levels of support are provided depending on individual pupil needs.
Pupils should be prepared for reading. This might be just a few moments, or it might be an extended piece of teaching. At this point, the teacher may discuss the historical context of the piece and pre-teach vocabulary to activate meaning, ensuring the meaning of words is linked closely to the text's context. This enables children to begin to build their mental model of the text.
When looking at written texts and extracts, the teacher will read the text aloud to the class, modelling fluency, prosody and comprehension and ensuring that children are able to read the words. Children will follow the text with their own copy and also practise reading it (or elements of it) aloud. Time can be given to discuss the linguistics of the words, recapping meanings, uses and the roles words play in the sentence.
The teacher will then use skilful questioning and discussion to help develop pupil's comprehension processes. They will recap new vocabulary, ensuring meaning activation and deepen their understanding of the text through careful modelling of inference generation: 'What ifs…' and 'I wonder…' and comprehension monitoring: 'I'm not sure if I understand that' and 'I may need to re-read/go back…'
They children have an engaging encounter with the text itself, reading it for themselves as well as listening to it.
As well as this, they have ample opportunities to react to it personally, as readers.
Explore:
At different points in the teaching sequence, time-limited, focused instruction of answering comprehension questions are modelled by the teacher. Children then have time to practice comprehension/strategy instruction around the text. The children will explore strategies to retrieve and infer as well as answering vocabulary-specific questions. They will develop their ability to verbally discuss and record skills of prediction, explanation, summarisation and sequencing.
Children have opportunities to work independently, in mixed-ability pairs/small groups or within a supported adult-led group. We aim to plan and deliver a variety of engaging and interactive activities to explore the texts and not every activity ends with a written outcome.
Each teacher has access to a supportive manual called 'The Teaching of Whole-Class Guided Reading' which offers a large variety of different activities and styles of questioning that could be chosen and included for each comprehension skill.
Process:
Pupils are given time to process their responses and understanding of the text creatively. This may be in the form of writing, art, drama or discussion. This enables children on their own journey to becoming 'real readers', skilled readers who can develop a rich mental representation of the written text that goes beyond what is written or seen.
Finally, throughout the lesson, formative assessment is used to enable teachers to make assessments of the children's learning which will inform their planning for future Guided Reading sessions.