At Sedlescombe Church of England Primary School the children are taught phonics using the validated Government scheme Super Sonic Phonic Friends.
All children in Reception, Year 1 and 2 have a daily timetabled phonics lesson to support them in learning to read. The children begin their phonics lessons as soon as they start school in Reception, first exploring rhyme and environmental sounds, then quickly moving onto learn phase 2 and 3.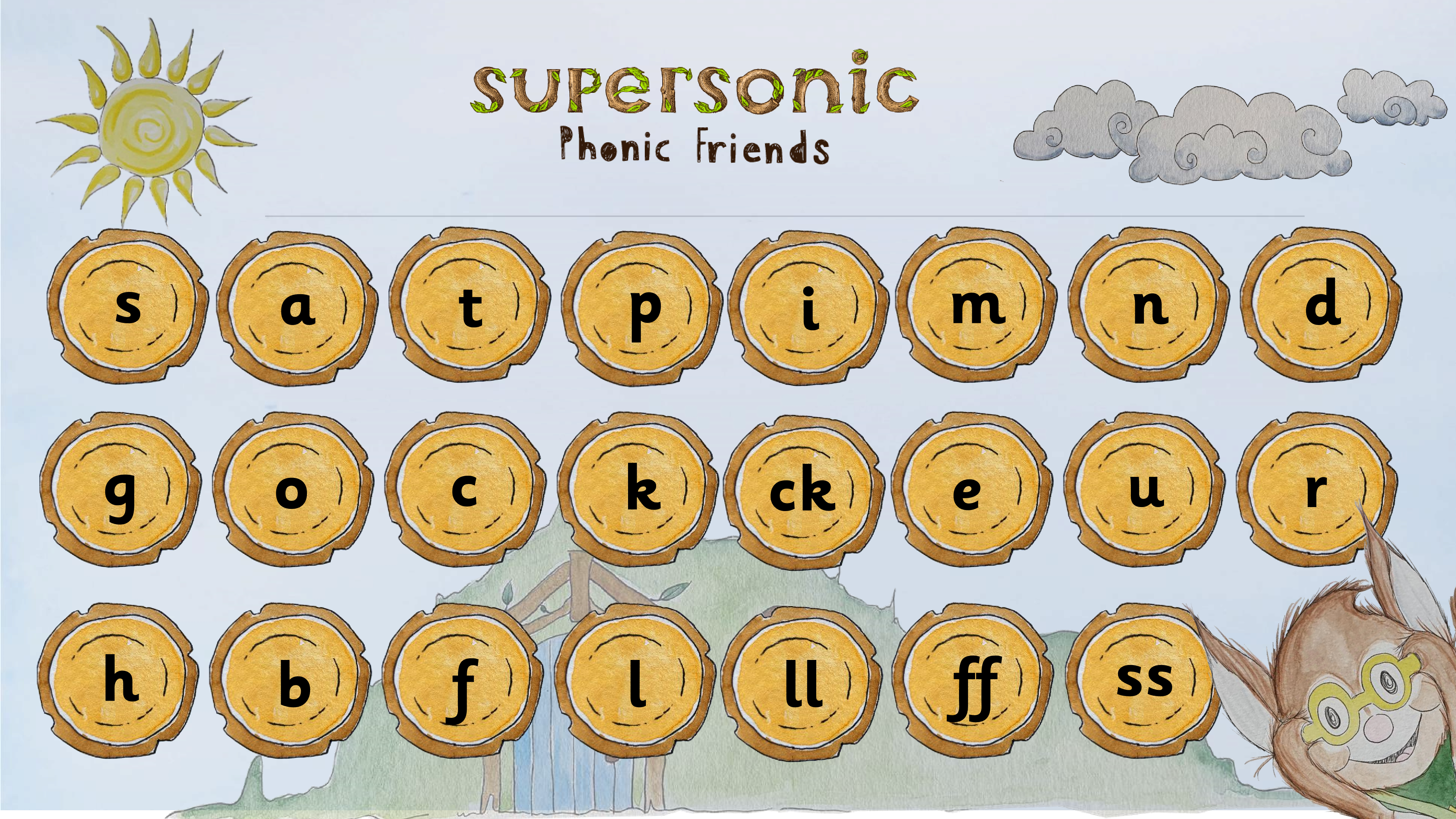 In Year 1 the children briefly recap phase 3 and swiftly move onto phases 4 and 5. At the end of Year 1 all children have their phonic knowledge assessed using a statutory phonics screening check. Parents and carers are informed as to whether their child has met the required standard in their end of Year 1 school report. Year 2 move on to phase 6 learning different spelling rules. Any children who have not met the required standard in the year 1 phonics screen, will be assessed again at the end of Year 2 and will continue to work  in small groups or individually, on their phase 5 phonic skills throughout Year 2 to support them in reaching the required standard.
The children are regularly assessed both during lessons and more formally each term so progress can be tracked and catch up intervention groups implemented if gaps are identified.
What is phonics?
Phonics is all about sounds and the way in which we teach children how to read and write. There are 44 sounds in the English language, which are put together to form words. Some sounds are represented by one letter, like 't', and some by two or more, like the digraph 'sh' in ship and the trigraph 'air' in chair.
Children are taught the sounds first, then how to match them to letters, and finally how to use the letter sounds for reading and spelling. Synthetic phonics refers to 'synthesising', or blending, the sounds to read words. It's based on the idea that children should sound out unknown words and not rely on their context to be able to read them.
More information can be found by downloading the Phonics Leaflet for parents at the side of this page and by looking at the link to the Reading Workshop for Parents.
Supersonic Phonic Friends Parent Workshop 2023
To learn how to say the sounds please click on the video link below.
---
The Teaching of Whole-Class Guided Reading
Introduction:
At Sedlescombe, we believe that Guided Reading is so much more than just answering questions. Reading is taught everyday and for four days, this is within our English lessons based on high quality texts embedded meaningfully to enhance broader English skills (oracy, drama, debate, writing). On one day within the week, we introduce a new unfamiliar text to focus in on comprehension. This gives children the opportunity to activate real reading skills, to prepare them for more academic study in their later lives.
INTENTION:
We aim for all children to become confident readers who can develop a rich representation and understanding of the text that they are reading. We want children to share their reactions and process their own responses whilst answering a range of comprehension style questions effectively. This enables them to become 'real readers', willingly interacting with texts to decipher meaning and seeing the value of their own contributions.
IMPLEMENTATION:
Choosing a Rich Text or Extract
For each term, teachers pick challenging age-appropriate texts that center around an unfamiliar theme. This will differ from the children's English unit of learning to ensure that they read widely. A selection of fiction, non-fiction and poetry texts are chosen so children can engage meaningfully across all written genres.
Preparing a Text
Adults prepare children to access the text in a different ways: exploring the historical time period, country of origin, culture, context and identifying and discussing key vocabulary. This helps to scaffold the children's encounter with the text and starts to create a rich representation of what has been written, building upon any prior general knowledge.
Reading the Text
Children are encouraged to read the text, interacting with it meaningfully to monitor their own comprehension. They may draw upon different knowledge to help them read a word, underline words where meanings are unknown, read it aloud to a partner or take it in turns to read paragraphs or stanzas. We encourage the text to be brought to life through acting, props, music, hot-seating and thought-tapping.
Reacting to a Text
As the text develops, children have time to react to what they have read. This may be shown through pausing at key moments and sharing impressions, writing in role, taking part in drama activities to share their thoughts and feelings or picking out a favourite word/moment/phrase to discuss further. Children may take part in a class debate, opting to agree or disagree with a statement or question formulated from their reading.
Exploring a Text through Different Styles of Questioning
Each week, adults model how to answer a range of comprehension questions based on the text, giving time for pupils to read closely and analytically. Pupils will make inferences, retrieve key information, identify key vocabulary or phrases, make connections and/or find evidence for ideas. A range of question styles are explored; for example: true or false, match up, circle the best answer, sequence. Adults use the Sedlescombe Comprehension Question Manual to choose different questions.
Processing and Recording Individual Responses
After discussion, careful thought is given to how children can process and record their individual responses to the text. For example, they may use 'role on the wall' to anaylse a character in more detail or express themselves with Artistic mediums. They might create decision trees to explore how a storyline has developed or create semantic maps to explore their understanding of a topic.
Reading Assessment
Ongoing formative assessment identifies areas of comprehension children may be struggling with which will inform future planning. Teacher modelling of comprehension skills is used throughout the curriculum regardless of subject. The same occurs during Term 2, 4 and 6 data capture points, after analysis of the PIRA test.
Children at risk of falling behind
We use formative and summative assessment analysis to identify children who are at risk of falling behind. Interventions for small groups support these children to keep up and they will have additional time to develop their skills of comprehension in different ways such as: weekly book talk group, explicit instruction on how to answer comprehension questions and they become focus children in lessons.
Reading in the Early Years Foundation Stage
Our youngest children are immersed in rich texts and nursery rhymes to develop their knowledge of vocabulary and comprehension. Ample time is given to reading, discussing, reacting to and answering questions about texts. Children are encouraged to process their responses and understandings through continuous and enhanced provision opportunities.
Home Learning & Family Support
Each family has access to two Sedlescombe Parent Guides that supports them to develop a love for reading at home and to develop reading comprehension skills at home. These guides offer practical advice and activity suggestions on both of these areas.
IMPACT
Children are able to read challenging age-appropriate texts, reacting to what they have read and sharing their thoughts and impressions.
Children can read closely and analytically, successfully demonstrating their comprehension of the text through different styled questions.
The quantity of children struggling to comprehend age-appropriate texts reduces at each assessment data capture point.
Families are able to develop a reading for pleasure culture at home, successfully supporting their child's comprehension of texts.